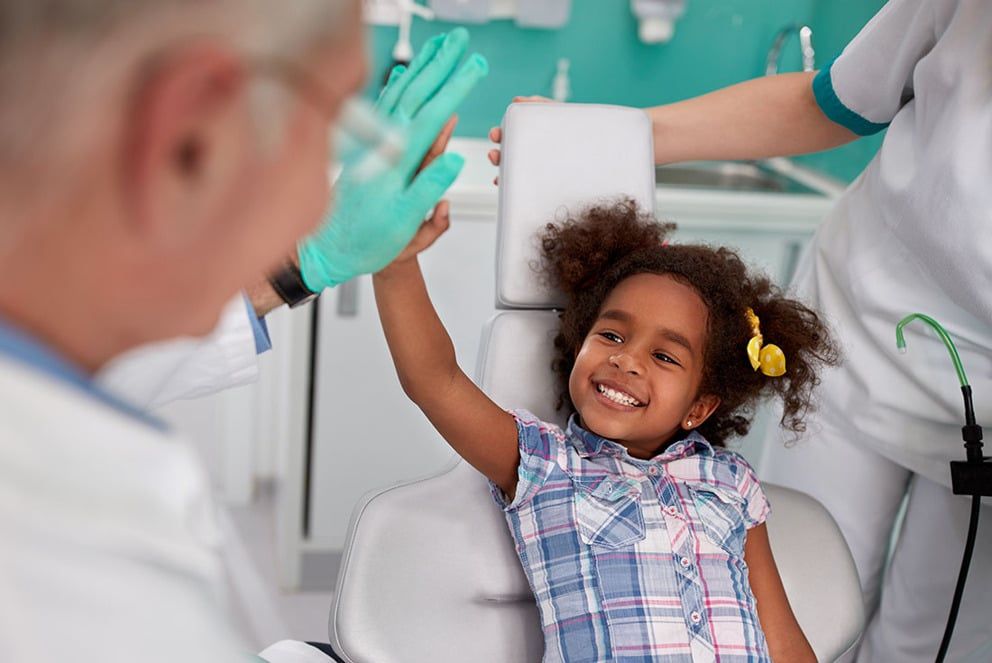 Dental x-rays are one of the more comprehensive resources readily available, as they allow dentists to find and diagnose and treat health conditions that cannot be detected during a clinical examination. Early diagnosis is key to comfortable and affordable health care, which Dr. Nickhinson is committed to providing to every patient.
For children, x-rays are even more important than adults, as they are at higher risk for tooth decay, combined with the fact their mouths grow and change rapidly and need frequent monitoring. The American Academy of Pediatric Dentistry recommends x-ray examinations every six months for children with a high risk of tooth decay; children with a low risk of tooth decay require x-rays less frequently. X-rays aid in detecting a variety of things, including:
Cavities
Erupting teeth
Diagnose bone diseases
Evaluate the results of an injury
Plan orthodontic treatment
We take extra care to minimize young patients' exposure to radiation; however, with modern safeguards and technology, the amount of radiation received in a dental x-ray examination is negligible, and the risk is far smaller than letting undetected dental problems continue to progress.
A Beautiful Smile Is Waiting For You
Our office provides smile makeovers to achieve the beautiful, natural look you seek. We can reshape your natural teeth to make them straighter and more youthful. Our office is easily accessible and makes it convenient to those living near Belmont to get the care they deserve.